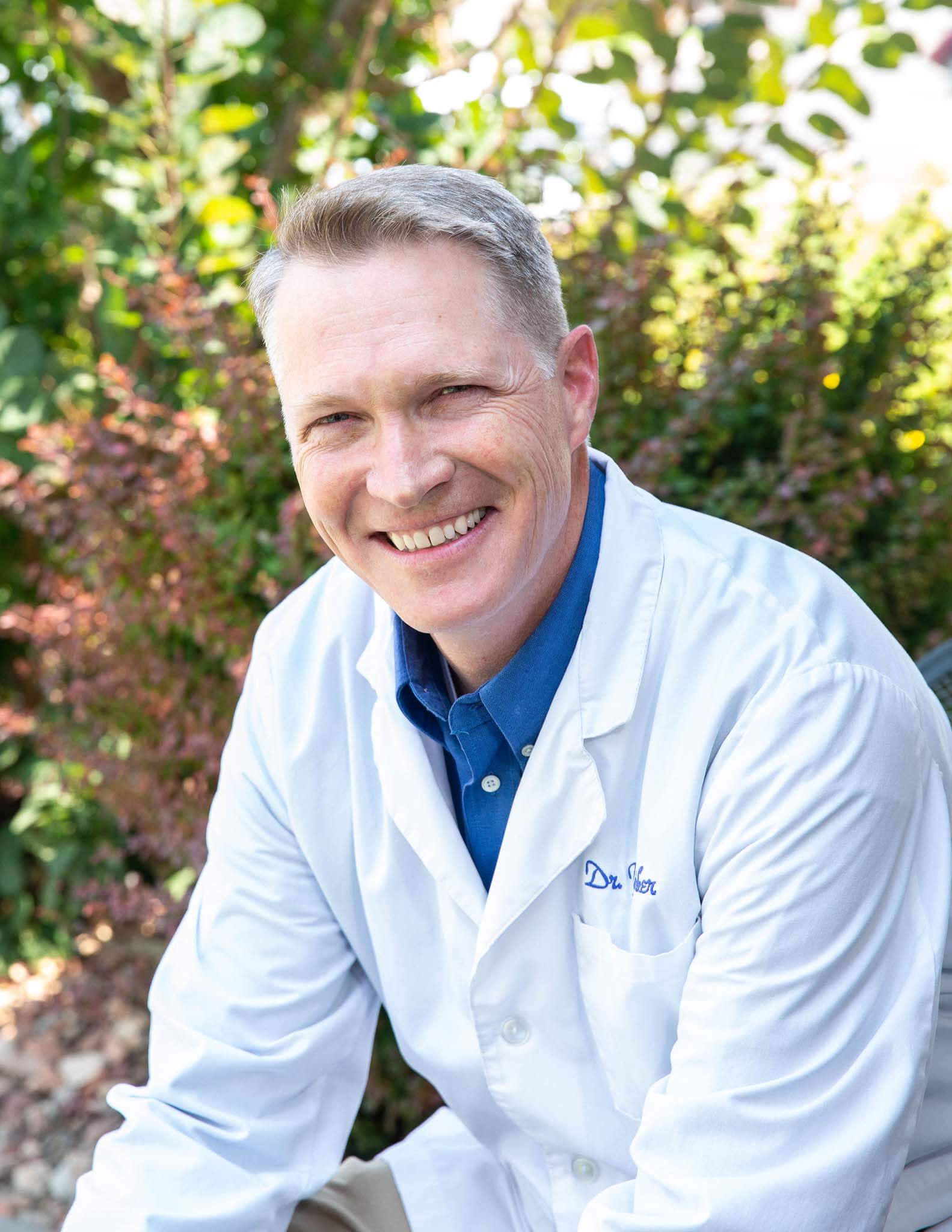 I witness miracles every day.
It is hard as a young boy to see your dad suddenly stripped of his ability to engage fully with his life and family. When I was ten, my dad injured his back. He sought out chiropractic treatment. However, on his third visit, he said it felt like the doctor stuck a six-inch dagger in his lower back. The doctor told him to go see an orthopedic surgeon, but dad didn't think it warranted surgery at that time. He came home bent over and could not stand up straight. He could barely get in his truck, and he would lay on a mattress in the living room to watch TV with us.
Over the weeks, I watched my dad struggle to get through each day. He couldn't attend our games or take me hunting. He was a private pilot and could not fly. Mom encouraged dad to go see her uncle, who was a chiropractor in Casper, Wyoming, about 400 miles away. "I tried chiropractic, and it didn't work for me," my dad responded. He was giving up on chiropractic altogether because of that experience.
After several weeks, mom put dad in the car and drove him to Casper. My great-uncle, whose father was also a chiropractor, worked on dad. After the first appointment, he was able to stand up straight and was not bent over again. Dad continued to see Uncle Doc for regular treatment. When someone changes your life, you want to go back and see them. In between those trips, I would "block" my dad the way Uncle Doc had taught me. I guess that was what really started me on the path to giving my life to help others engage and enjoy their lives again through chiropractic.
Through the right chiropractic treatments, my dad started flying again, taking me hunting, and coming to my games. It was a life-changing experience for dad. He engaged with his life again and enjoyed all the activities he loved. And it was a life-changing experience for me as well. And now, I get to witness those same miracles every day. I like to work with those who have given up on chiropractic or have difficult situations. It is rewarding to watch my patients be able to engage with their life and enjoy things they thought they would never be able to do again.
I received my Bachelor of Science degree from the University of Northern Colorado, and then earned my Doctor of Chiropractic degree from the Cleveland University in Kansas City. In 1997 I took over Peak Performance and have been helping people feel better and function better so that they can live their life better – today and tomorrow. Because no two patients are the same, here at Peak Performance, we take the time to listen to each patient. We then develop a personalized treatment plan. Our promise is to help you live your life better. And after over two decades in practice, I still get to see miracles every day.
Dr. Younker is a member of the Colorado Chiropractic Association and the Grand Junction Chiropractor Association.